As IT, agriculture and the energy sector are the industries of the future in Liverpool and Runcorn. I thought it would be ideal to replace the shopping centre with the category that contains an IT park that invites international companies to shop and which in turn will create jobs for the locals.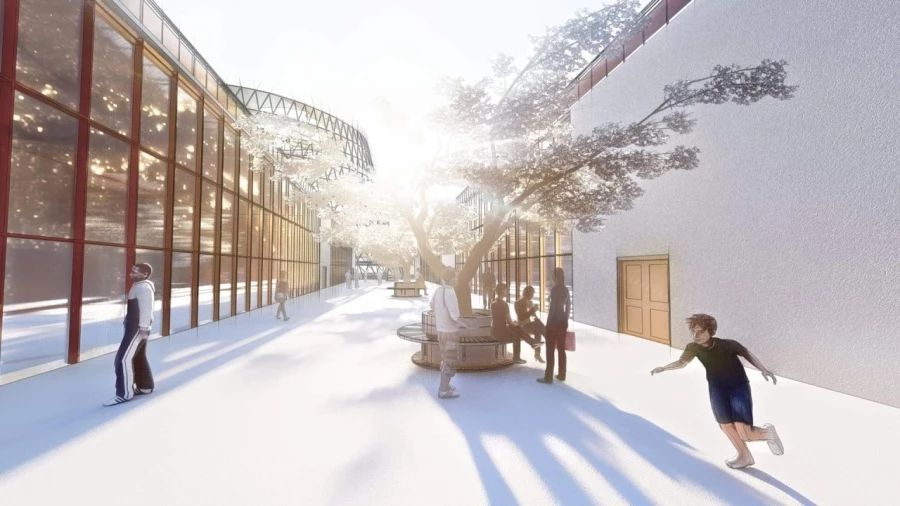 This will also lead to an influx of people from neighbouring towns and cities into Runcorn. # The residence can have individual vertical gardens which will be a source of income for the locals The IT park will be accompanied by a slightly higher density amusement centre The Bus Route 8 connects the entire Runcorn very well, so there will be no need for housing near the existing shopping centre. A current residence in Runcorn could have a retrofitted roof featuring an organic garden.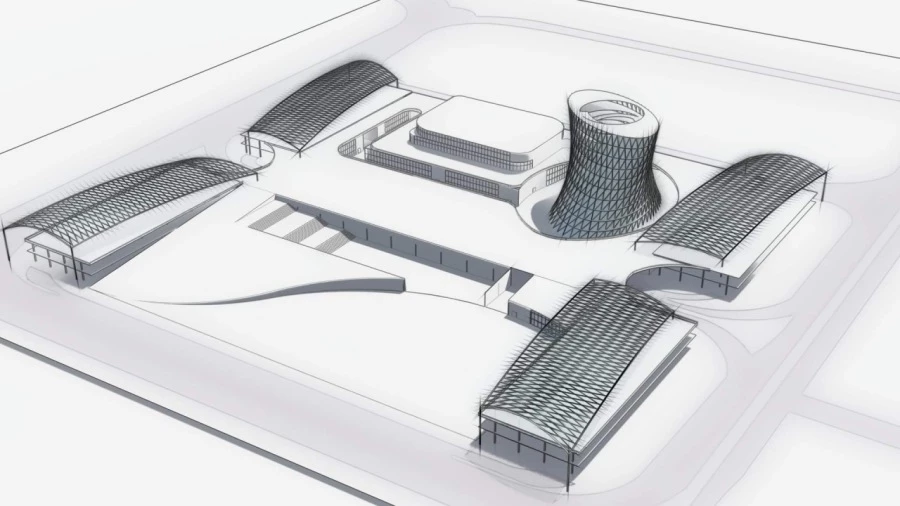 Then every local could grow their own produce and it would also be a source of income for them because it would be a very large farm if you think of all the homes in Runcorn. From the study of Runcorn some observations are made. There is a lot of potential because it is a new city with great bus connectivity as the routes are planned first. The main issue for the city was the lack of a central central location and shopping centre It was probably too old and didn't have any open spaces.
Open spaces and Landscaping is critical to creating recreational spaces and where people can mingle. While thinking about the classification of the building, a few things were kept in mind, which are: ● Establishing a city canter with a lot of open spaces ● Maintenance of retail space ● Find a profession you can make Great use of well planned bus transportation ● Create an iconic structure ● Create a year-round activity in the city centre From these conclusions, the certified building's rating consists of a welcoming green The space that acts as a resting space for all activities that occur in the structure where That works like a park.
There is also an open air theatre (O.A.T.) with plays and art galleries, Conversations and small concerts can be held. All retail spaces are planned at ground level and green space flows into level two which also acts as an access ramp. The ground level is divided into two parts by an existing road. The top level consists of a large gathering space for conducting conferences like Comic Con, YouTube Fest, etc. It is also a content creator workspace where all the content creators are located in Runcorn and surrounding cities Can collaborate. This also encourages young Runcorn to take part in the content creation business that is now thriving. The iconic structure is located as part of Retail space to define downtown.
The idea was to create a monument Functional as well. The monument is a curved oval hollow in the centre and connected by spiral corridors. The twisted ellipse reduces wind resistance as well. The iconic structure also functions as a greenhouse with a high density of hydroponics inside. To create better cooperation and interaction between the local population, it was decided to bridge the gap between urban and rural areas. There is a separation between urban and rural areas. This results in urban areas becoming technologically advanced and polluted, and rural areas green and technologically backward.
This gap can be closed by creating high-density farms within the city that use artificial intelligence to increase efficiency. This will provide jobs for software and AI developers as well as farmers to revolutionize agriculture And they became leaders in the agriculture industry. Rapid Bus Transportation provides an ideal infrastructure for transporting products from the site. By creating Agritech's theme Town Centre encourages the rest of the city to adopt hydroponics on the roof It creates an influx of passive income for the locals and also creates a carbon-free city.